Our team's skills do not stop at services. When our friendly IT consultants at GSITech IT Services meet with you at your business, we bring to the table much experience and advice with regard to specific brands and products, such as Meraki for business WiFi, (for which we've done many installations in Calgary), SonicWall firewalls, Dell servers, and many other brands. And we bring the easy access to these products, through sales and consulting advice…
As an established reseller, we can acquire the IT products you need for your IT support, at great prices. For Calgary & region server sales, computer sales, or many other items, our experienced team can work with you, talk with you on your site, to provide great advice on all of your company's hardware, licensing, network needs, and parts for repair.

Our partnership approach is simple and practical… Here at GSITech IT Services, we have no bias towards any one technology solution. Our job is to recommend the best solution to fit your business, and that varies from client to client. We sell and deploy a variety of technologies so that we can offer the best solution for your unique needs. You can trust that our expertise and partnerships will be leveraged to your best advantage.

If need be, you can head back to IT Consulting for more info about our services, or read ahead for more product and IT provider info…
Our Partners
---
Dell  (servers, PCs)                     Meraki  (business WiFi installs, etc. — see webinars)
SonicWALL  (firewalls, routers)                                        Symantec
Microsoft  (& Office 365 support in Calgary & region)                                Cisco
Ingram Micro                                                     Lenovo
Apple Business Team                     D & H.ca                     Seagate
IoSafe  (fireproof backup)                              HP                       Barracuda Networks
TechData                                      CDW                                        Drobo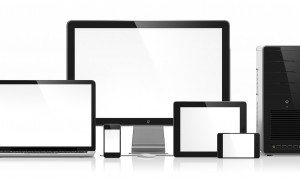 Ways to connect with your IT Support team or Calgary IT consultants…
---