GSITech — A trusted full-service Calgary tech support provider — Taking care of business since 2004

GSITech is a Calgary tech support & IT management services provider. Our team has been expertly helping with the on premises and cloud services needs of businesses in the Calgary region, as well as other areas of Alberta & Canada, since 2004. As a company, we value integrity and good character, and our business practices reflect this. At GSI, we determine to set a high standard in our personable IT consulting & network support. We serve businesses – from small to great, and those mobile – by becoming their outsourced IT department. Our IT professionals manage the design, implementation and support of the IT infrastructure of corporate networks — including computer support & repair. When your business hires us, we resolve your computer network issues, and you only pay for the support you need. As well, you get access to more skills as compared to the cost of in-house, by employing the kind of tech you need on a given day.
At GSITech, we are committed to bringing forth solutions that bring value to your company and promote business continuity. When we resolve computer problems, properly functioning network systems run seamlessly in the background of a busy business environment. Information Technology with proper setup and support can increase profitability for companies — our computer techs can help you run your business in the Calgary & region marketplace, more efficiently. We approach your technology as you do – as the enabler of your business goals. Here at GSITech, we understand that it is not just about getting the job done. We value Quality and strive for Excellence. We train our technicians in the GSI way: when you hire us, you are getting quality technicians that operate with integrity and respect, and endeavor to bring forth excellence in skills serving your business. We offer full IT service – with experience on all kinds of brands – to be the complete IT department for the management and support of your business network, …OR a scaled down, "on-call" version …depending on your needs.

Why choose us for IT Support
---
Integrity: Our commitment to run our business in a way that is honest and ethical amounts to peace of mind for you. We pride ourselves in being fair, and offer detailed invoicing, giving you , the client, a detailed account of all of services rendered. This also offers the added benefit of having up to date records of all IT work completed.
Responsiveness: our support queue is designed so that you will get fast response for daily needs and emergencies. Ongoing monitoring enables us to be aware of what is going on with your network at all times, and allows us to respond quickly should any issues arise.
Respectful: you will be helped by friendly, polite technicians that understand that every industry is important, and every business person is a genius at something. Top thoughts in your day are on "my business". We provide IT support skill, so that you can focus unhindered on your professional talent, that you have worked hard to excel at.
Flexibility: It is our goal to develop ongoing working relationships with our clients. We will work with you to come up with viable Information Technology solutions for your business that you can count on to resolve computer network issues – we have our best practices methods, but we a company that is always willing to find creative solutions that fulfill business need within business budget…
We provide tech support Calgary can count on… we do what we do best… so that you can do what you do best!
---
Our clients recommend our computer help services! Please check out our reviews…
---
Where to find REVIEWS for our tech support for business >>
[ Yellow Pages GSI reviews (scroll to bottom ]

[ Facebook Business GSI reviews >>

click

"most recent" ]
---
client testimonials
"All I can say is, MIND. BLOWN.
Pretty sure my laptop was never this fast, and if it was I don't remember. Totally speechless!
Thanks for the awesome service Mark & team!
Superb experience"
– Lisa Park, Fishnet Marketing (Calgary)
Laura M.
★★★★★
The GSI team are reliable, efficient, friendly, and provide excellent service. We rely on their quick response times and innovative solutions and are never disappointed. I would recommend GSI to any business requiring IT services. An absolutely pleasure to work with.
[*executive assistant to the president of a small airline in Calgary]
Lennie S.
★★★★★
My experience with GSI was that of nothing short of impressive! Techs with integrity, who are quick and efficient correcting issues or planning and initiating the expansion to your IT services as your company grows. I would definitely refer this company again.
[*office manager for a construction company]
Arvind P.
★★★★★
A very professional, highly skilled team of individuals at GSI Tech has helped our Hotel business in Calgary manage their IT needs for close to a decade. They cover a wide range of IT services and have consistently provided quality solutions when asked.
[*head of information services for Days Hospitality ltd.]
2000 Days Pre-Kindergarten
★★★★★
The team at GSI Technical is friendly, knowledgeable, and communicative. They helped us find a solution for a technical problem that had been bothering us for a long time, and our internet connection has been vastly improved ever since! They also have an excellent eye for preventative technical care. If you need an IT solution, be sure to reach out to GSI.
Kim Coulter
★★★★★
GSI Tech are great to work with! They solve your IT problems quickly and they are very adept at explaining what they've done so that you can learn as well! A very personable and dependable team.
[*Program development manger at senior's care facility]
Bruce G.
★★★★★
There is a great mix of talents with this team, we appreciate their out of the box and custom approach. Value in today's market is key and something core to their business that i appreciate.
[General manager of Commercial Interior Construction Company]
---
Senior Staff of your Calgary tech support team
---
Heidi J. Snell, President & COO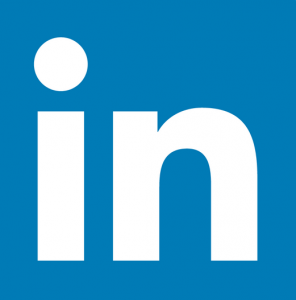 More info: LinkedIn
Mark G. Snell, Technical Manager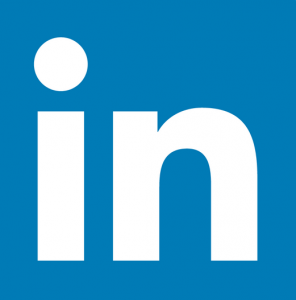 More info: LinkedIn
Mike Marquardt, Network Administrator, Server Lead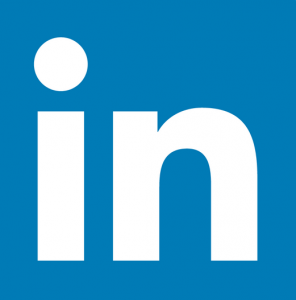 More info: LinkedIn